88-Year-Old Woman Has Emotional Reunion With Daughter She Was Told Died During Childbirth—And We're Sobbing 😭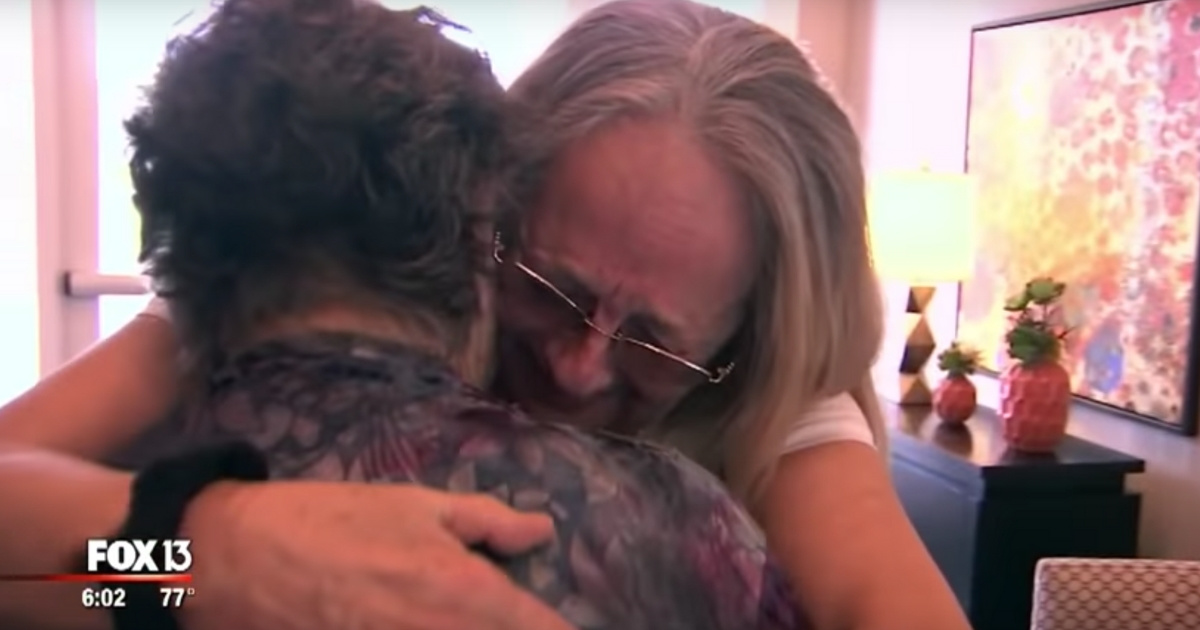 In 1949, Genevieve Purinton, then 18 years old, had a baby. When she asked to see her daughter, she was told it had died in childbirth, but it was actually taken away from her and put in an orphanage. The baby, Connie Moultroup, would later be adopted by a California family and would go on to live a full life, only finding out at 69 who her mother was and how they might meet.
---
Moultroup was able to track down her birth mother with an Ancestry DNA kit, a Christmas gift from 2017. The results revealed the name of her mother, and from there it was fairly simple to track down the telephone number of a cousin, who was able to put the separated mother and daughter back in contact over the phone.

Tears flow as 88-year-old finally meets daughter she thought had died in birth
For Moultroup, who now lives in Vermont, this was the culmination of a lifelong wish:
"It's been a lifetime of wanting this. I remember being 5 years old, wishing I could find my mother."
Moultroup's existence came as a huge surprise to Purinton, whose eight siblings have all passed on, and who had no other children during her life. She had thought she was completely alone:
"I said I wanted to see the baby. They told me she died."
The pair first spoke on September 8, and what began as an introductory phone all quickly turned into "bi-weekly chats." Before long, Moultroup decided to travel to Florida to meet her birth mother.
They finally met on Monday, December 3. It was a happy reunion, with many tears and hugs. Moultroup pleasantly told Yahoo! News:
"She couldn't deny me if she wanted to — we look exactly alike. We have the same facial features, bad knees, and we've both had heart attacks and strokes."
In what's perhaps the story's most heartwarming twist, Purinton has found not only a daughter, but also grandchildren and great-grandchildren. Six months ago, she thought she had no one, but now she's part of an extended family. And all thanks to some snooping with a DNA kit!
H/T – Insider, YouTube
This content was originally published here.