Best Maternity Clothes For New And Expectant Mothers
Bringing a child into the world is a beautiful event, but expectant mothers will have many experiences before even holding their newborn in their arms. From the potential of morning sickness to regular checkups to preparing for the baby to come home, those nine months of pregnancy see various changes and events.
One of the most significant changes that happen for expectant mothers is the changes in their body as the baby grows. It's a natural process, but it does involve some changes to one's wardrobe in the process. Thankfully, the past several years have seen numerous maternity clothing brands that not only help new and expectant mothers find outfits that fit, but are also comfortable and fashionable at the same time!
Everyone will have their preferences that will influence the clothes they want, but that doesn't mean there aren't contenders for the best maternity clothes! So that you have no shortage of options when the baby is on the way and after, here's our handy buyer's guide.
Quick Navigation
Best Maternity Clothes for New and Expectant Mothers
Rosie Pope Maternity
Old Navy
ASOS
Hatch
Stitch Fix
H&M
Séraphine
Mom's the Word
Macy's / Destination Maternity
Isabella Oliver
Loft
Nordstrom
PinkBlush
Yours Clothing
Tips for Shopping for Maternity Clothes
When's the Best Time to Buy Maternity Clothes?
Understanding Maternity Clothes
What to Look for in Maternity Clothes
Wrapping Up
Best Maternity Clothes for New and Expectant Mothers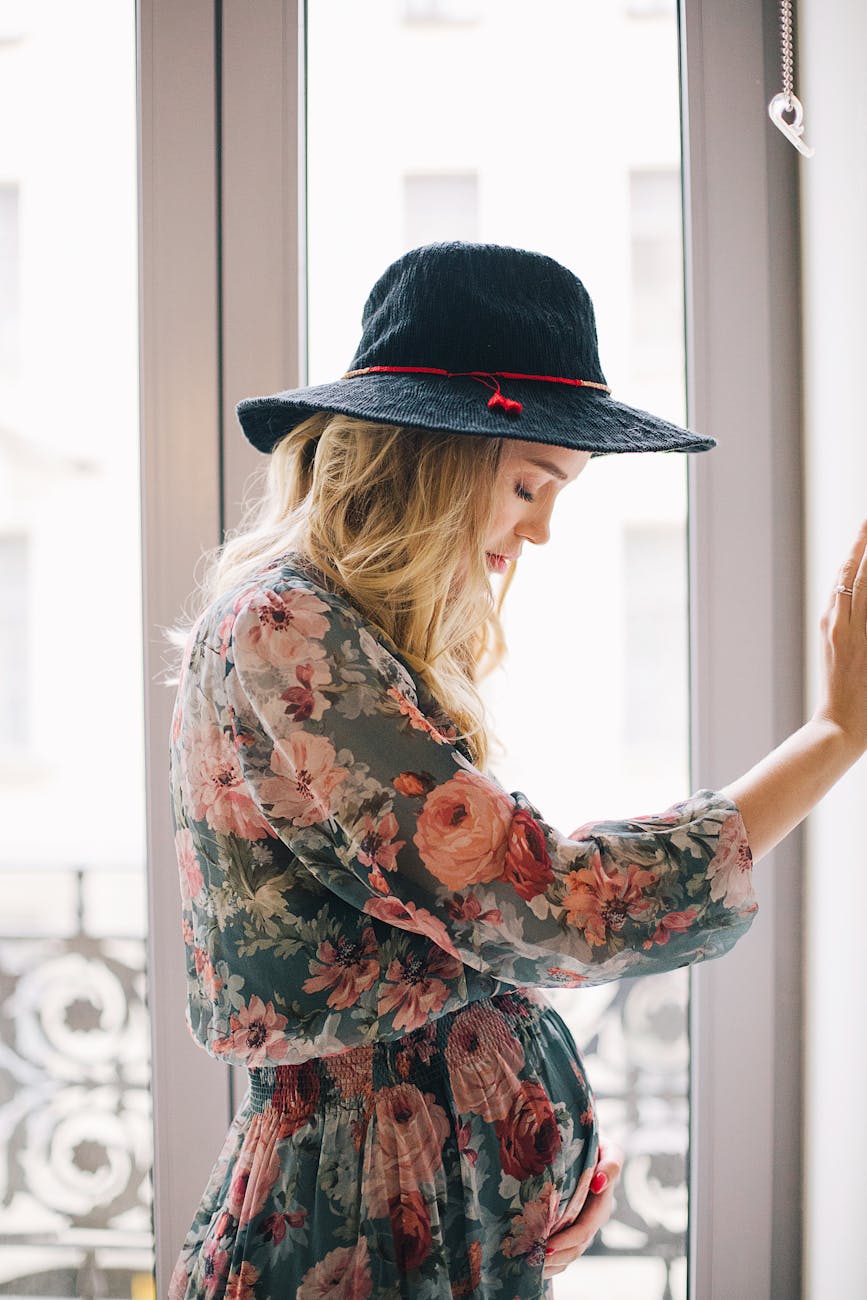 Image Source: Pexels
Rosie Pope is a mother of four herself, so you can trust that her brand understands the challenges of finding the right outfits during your nine months. What's appealing about this brand is that the fact that they're maternity clothes doesn't keep the choices from being gorgeously fashionable. You can expect functionality, too—including an activewear line.
Rosie Pope also allows for returns on any unwashed and unworn items within thirty days of purchase, so you can return what you need to if there was an ordering mishap. All you need to do is include the confirmation number and original packing slip with the item. The company will cover the shipping cost for swapping out sizes, so that's also reassuring.
Image Source: Pexels
Having high-quality clothes during your pregnancy can be an excellent way to boost your self-image during a time when your body's going through many changes, you'll also need to stock up on everyday items. Old Navy has plenty of options in their Maternity offerings, which will give you simple things like jeans, t-shirts, tank tops, and maternity bras.
Shopping through Old Navy's online store has plenty of benefits, too, as you can use their categories to narrow down your choices ("Maternity Starter Kit" and "Shop by Trimester" are some of our favorites), plus you can shop from Gap Maternity at the same time. If you order at least fifty dollars' worth of items, you'll receive free shipping, and returns are also free.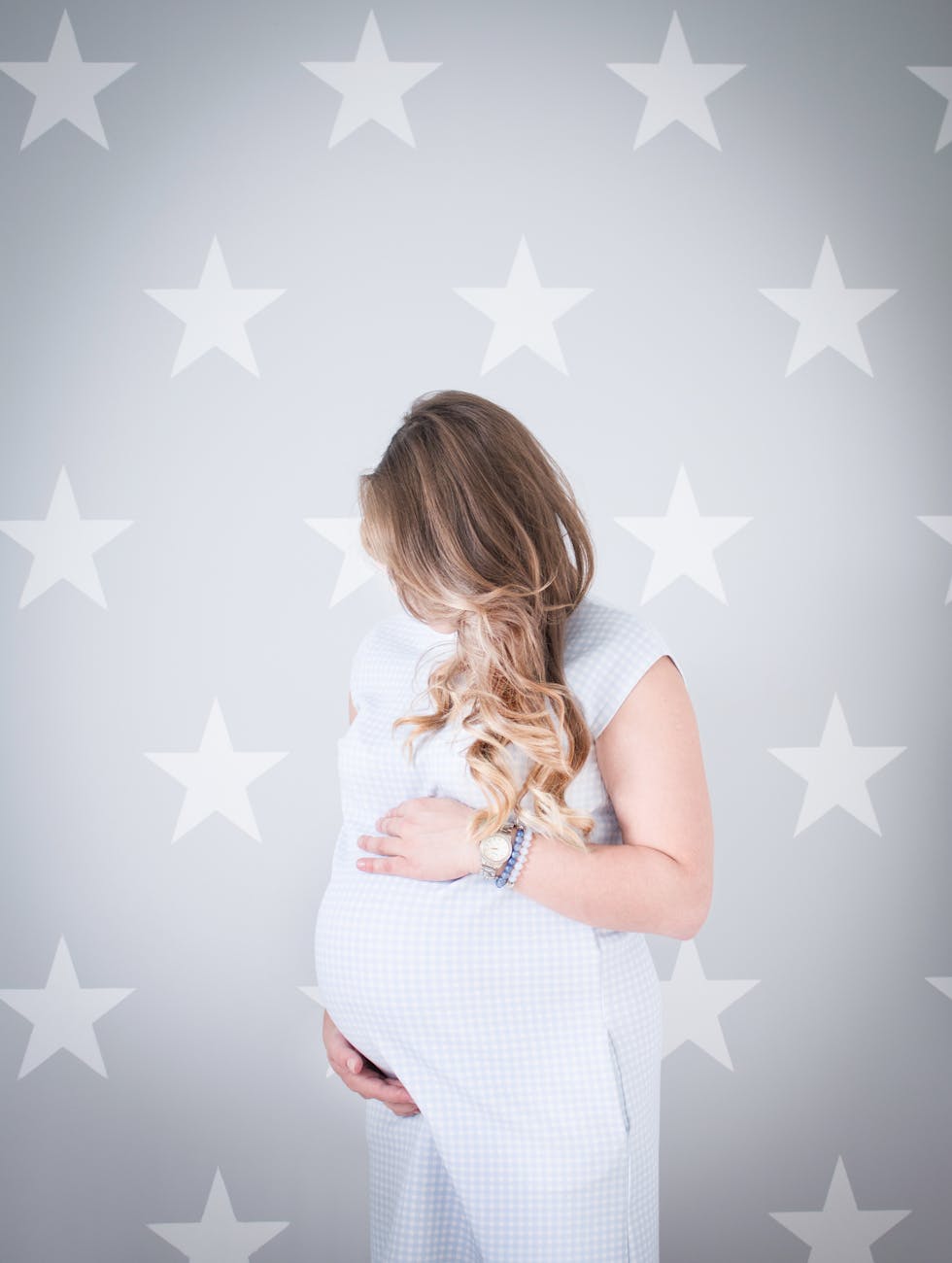 Image Source: Pexels
Maternity clothes can be a challenge enough to find because of how your body is changing. If already you need clothes that don't fit into the "standard" sizes, such as petite and extra tall, it just adds to the difficulty. ASOS makes this concern fade away, as they have numerous specialty size collections that are ready for expectant mothers of all kinds and shapes.
What's nice is that ASOS's offerings give you the perfect combination of trendy while still being affordable for you to up your wardrobe throughout the remaining time of your pregnancy. This store's looks are modern and include both in-house brand offerings along with those from a boutique brand. The only difference between shopping here and ordinary stores is that they'll keep expectant moms comfy.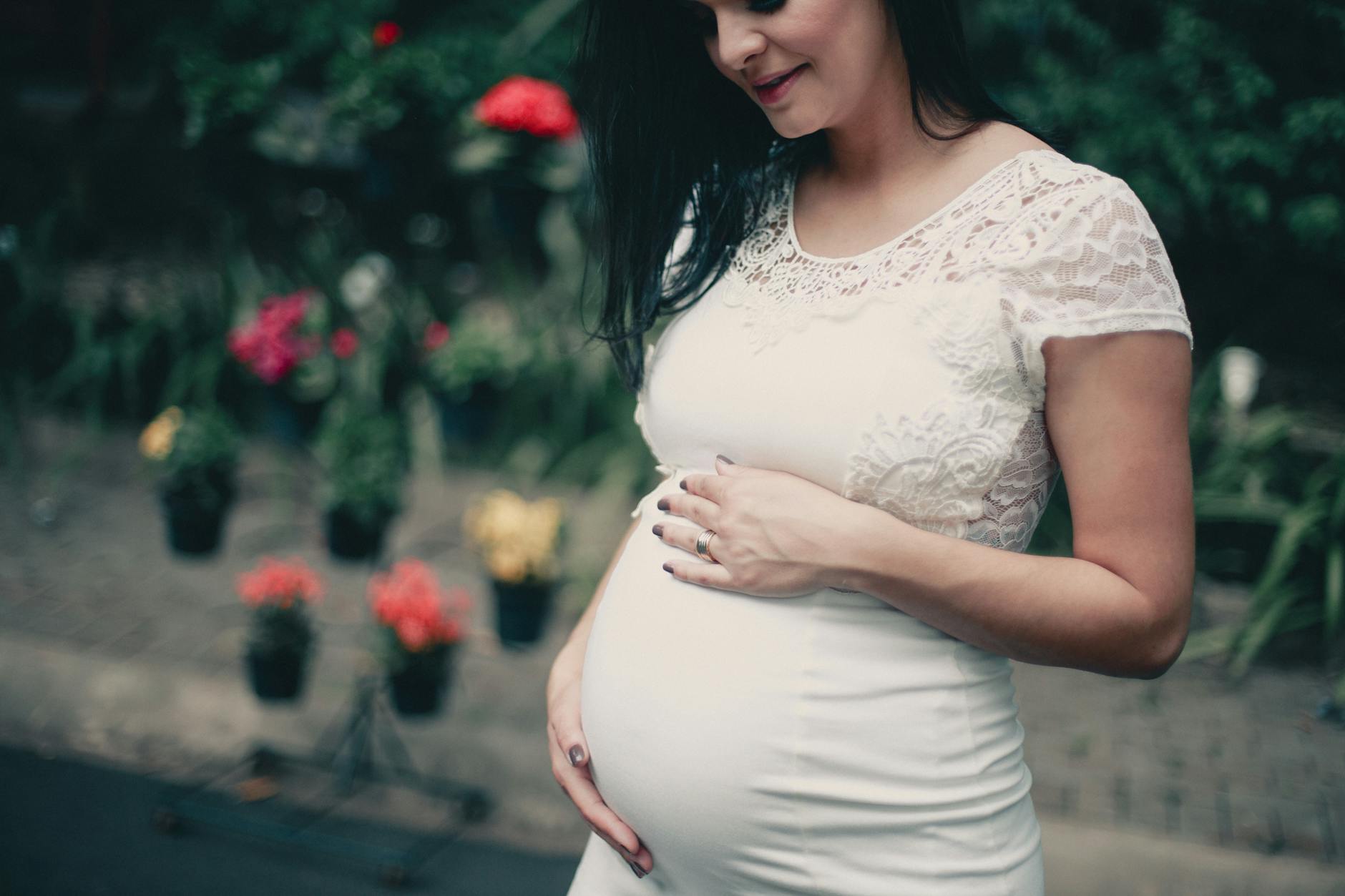 Image Source: Pexels
Hatch got its start when two moms took their frustration at unfashionable maternity clothes to create a company. Their looks range from pregnancy-oriented versions of the latest trends to updated versions of old pregnancy looks that are stylish. Even better, a lot of Hatch's looks are flexible enough to be part of your wardrobe still once you've given birth and your body shape changes once more.
Hatch's offerings can be a bit more on the expensive side, but, even if you don't get your entire maternity wardrobe there, you can certainly still find a few items that are worth the luxury. If you want to return an item, you can send an email with the reason for the return and the order number. Hatch will pay for your FedEx label, and you have fifteen days for them to receive the package.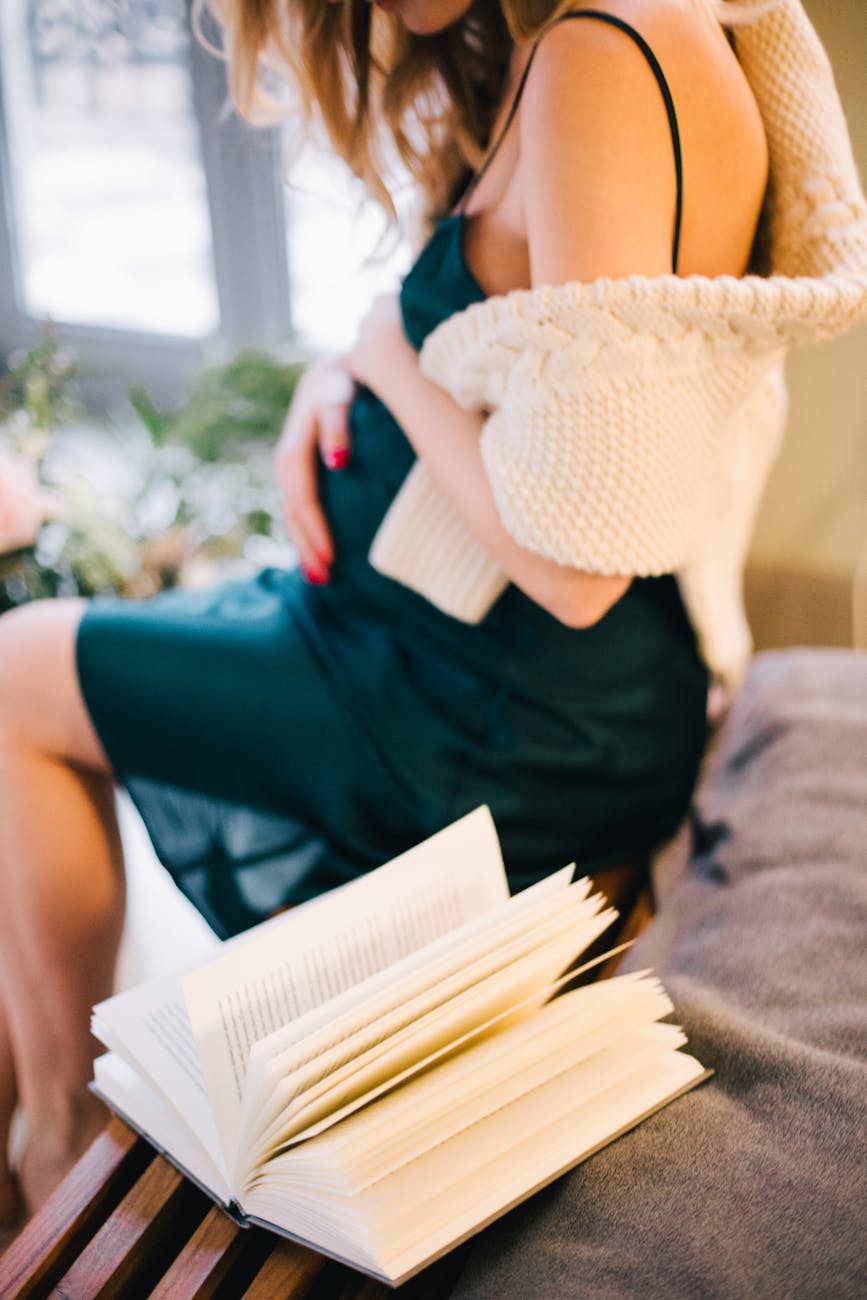 Image Source: Pexels
Stitch Fix is a bit different than other online retailers. It's a personal styling service, which allows you to input options based on your taste and budget to recommend and send you clothes—including maternity ones! When you fill out your style profile, you can indicate your due date, and Stitch Fix's stylists will know to send you maternity clothes.
A great addition to the variety of items that Stitch Fix can provide for you is that their selection includes undergarments and intimates. There's also flexibility in what you pay for; if Stitch Fix sends you clothes you don't like or aren't correctly sized, you can send them back. Your only responsibility is the cost of the items you want and decide to keep.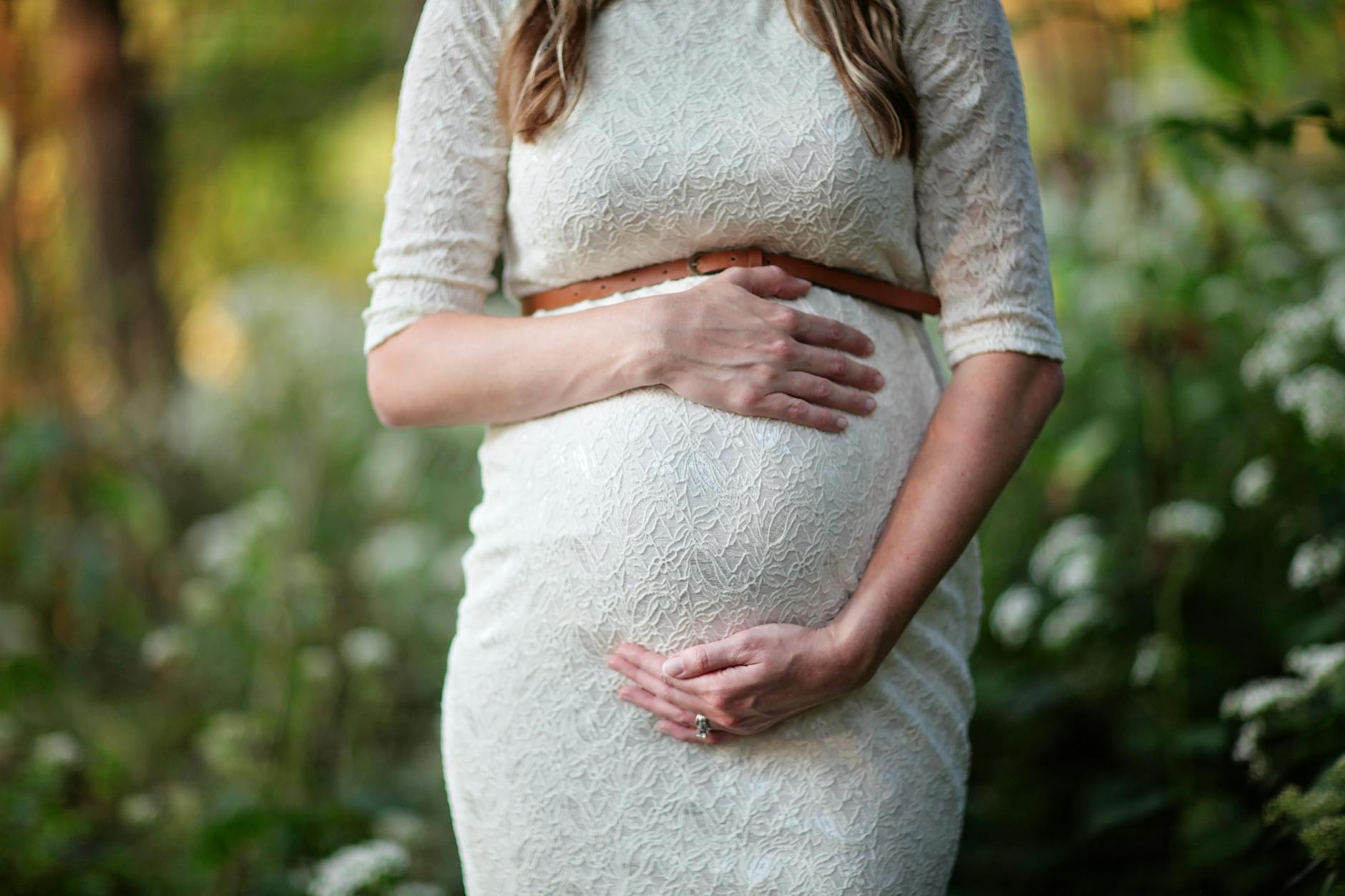 Image Source: Pexels
H&M is another well-known brand that has its hands in the realm of maternity clothes. If you already do some of your shopping there, you'll be pleased to find that their choices for pregnant moms are just as stylish and expansive as their regular lines. From more casual denim shorts to hot jumpsuits, H&M is another option that makes it easy to be fashionable while pregnant.
Aside from finding fashions that you like, H&M's price range is also affordable, so you don't have to break the bank to update your wardrobe. Because the choices also look great, you'll still be able to get some use out of your clothes long after your pregnancy has passed. H&M offers reliable shopping both in store and online.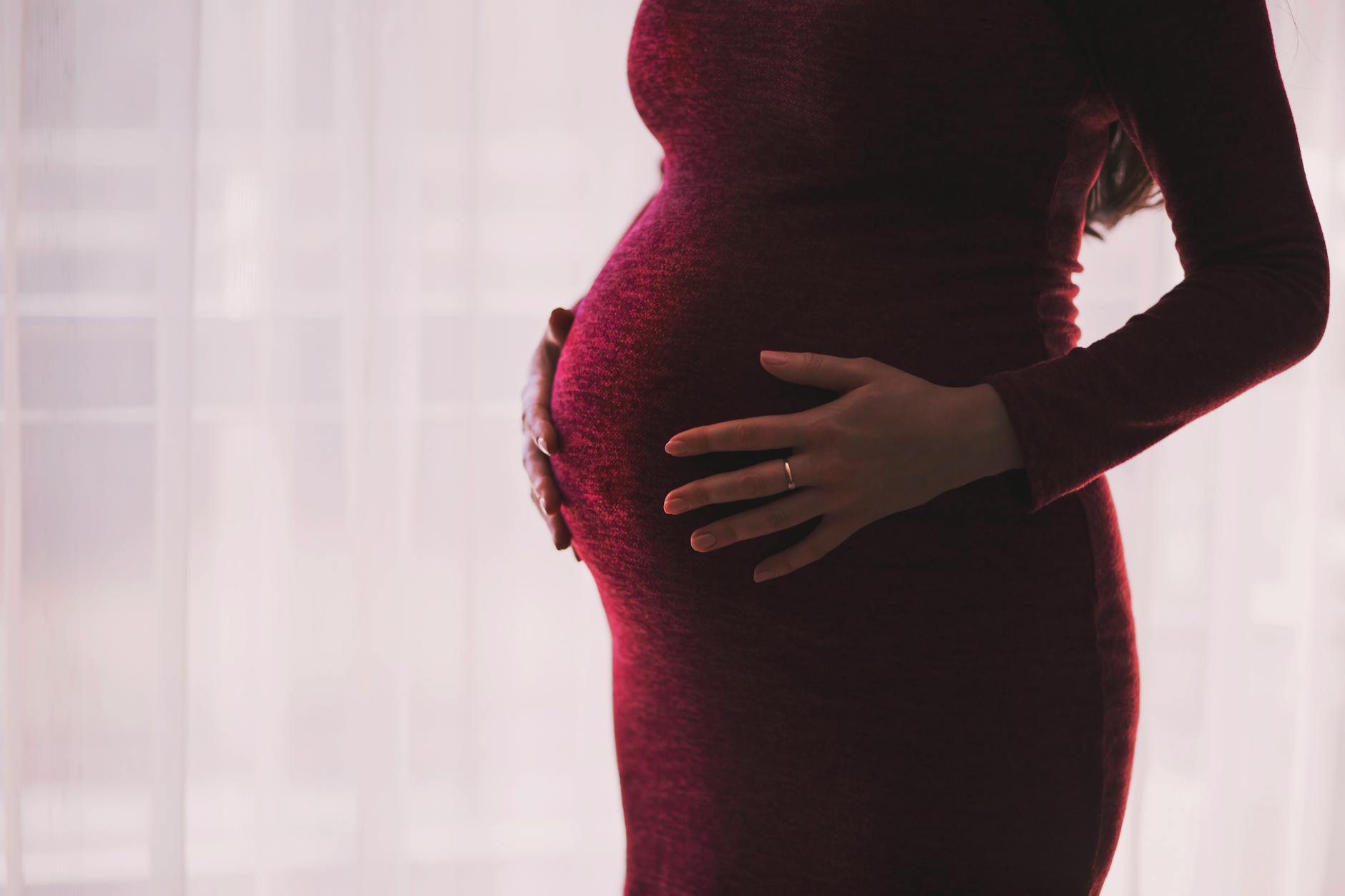 Image Source: Pexels
Séraphine is the premier place to look when you want to find styles that hug your baby bump no matter what stage in pregnancy that you're at. The fabric in their choices is perfectly stretchy, which guarantees that you can have comfort no matter what. Even better, Séraphine's dresses range from formal to casual, giving you an excellent range of options for your life.
Though the designs are enough on their own to convey just how famous this company is, the fact that high profile celebrities like Jessica Alba and Princess Kate have worn them. Depending on your budget, you may not buy a lot from Séraphine, but having at least one dress that makes you feel fabulous during pregnancy is well worth the investment.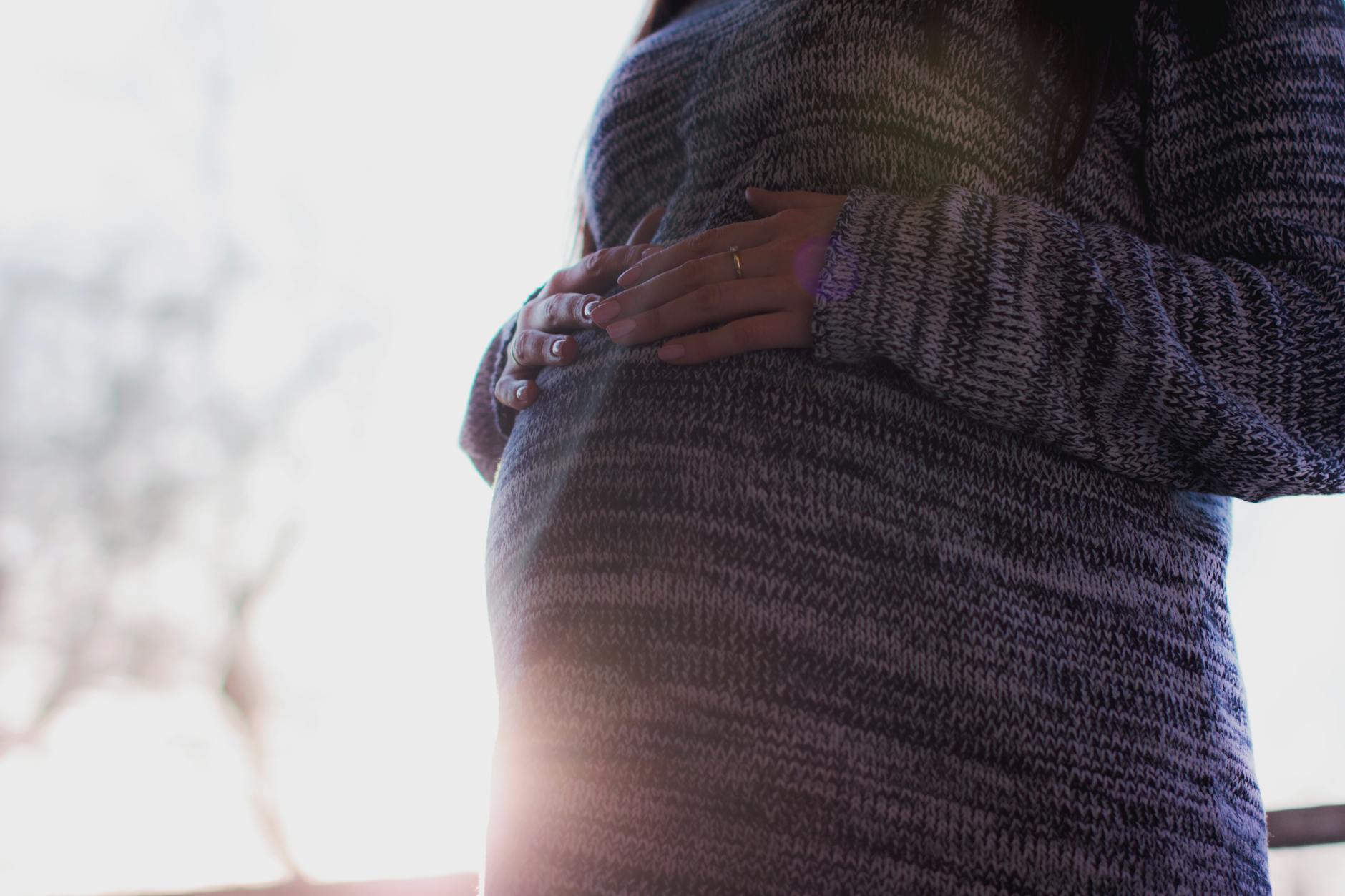 Image Source: Pexels
Mom's the Word is another store that offers stylish clothes for both expectant and new mothers. This California-based boutique conducts its business online, making it easily accessible no matter where you live. Browsing their catalog is also incredibly convenient, with various categories you can sort by, whether it be nursing, type of item, and clearance.
Another option you have for filtering the Mom's the Word store is for the designers, with plenty of choices such as Ingrid & Isabel and Daniel Rainn. Their in-house label also has plenty to offer, so you'll have no shortage of options. And no matter what, you can count on this boutique's designs to always be practical, giving you one less thing to worry about getting in your way.
Macy's / Destination Maternity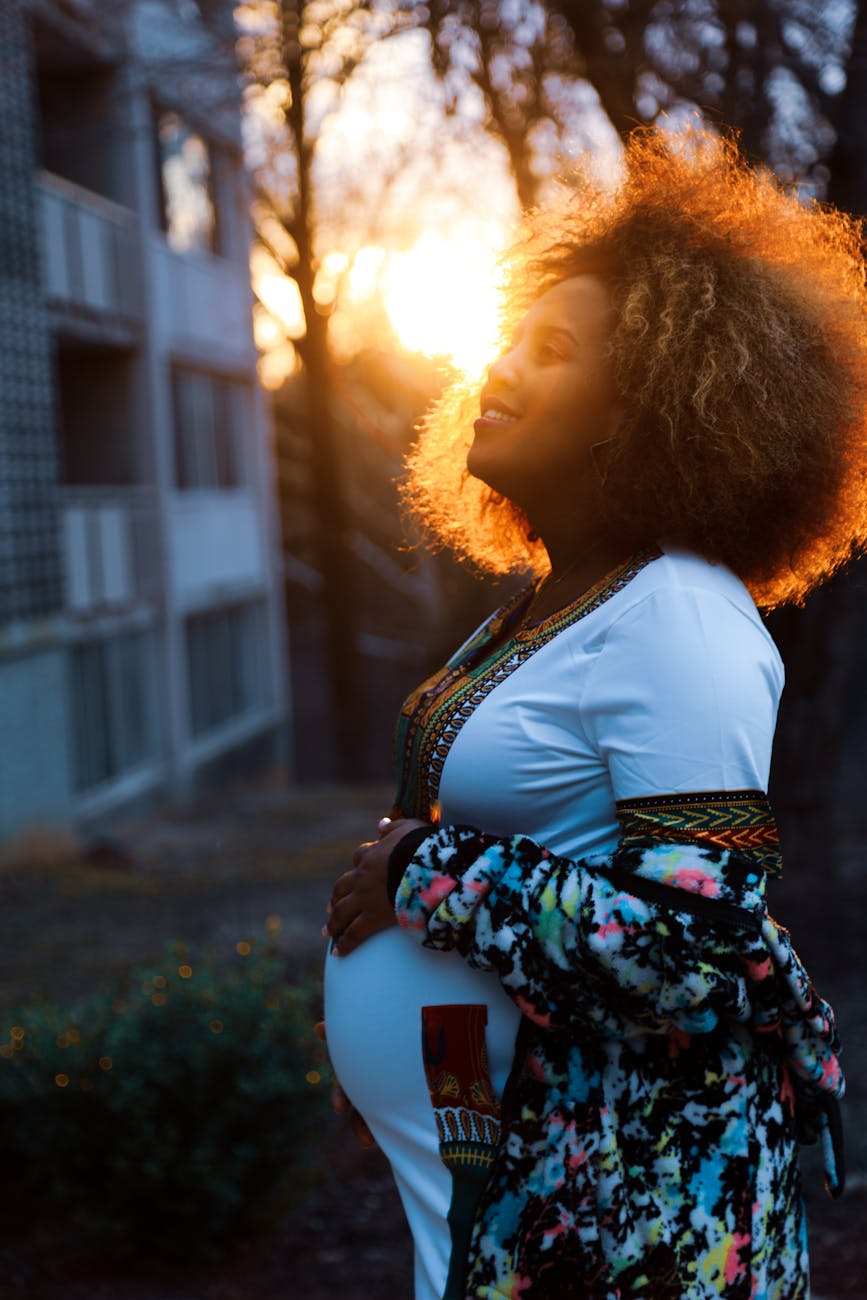 Image Source: Pexels
Macy's and their Destination Maternity partnership stores give another way to shop. You can access their stores both in person and online, which gives you the opportunity to pick up clothes in person or take advantage of the fact that you can shop from home while resting. Having the choice is truly the pinnacle of convenience that every new and expectant mother deserves.
Both the A Pea in the Pod and Motherhood Maternity collections catch our eye for just some of the appealing options available. Their selection of dresses is excellent, plus you have designer denim for a comfortable and casual look. When you consider that these retailers also regularly have excellent deals, then you know it's a for sure winner.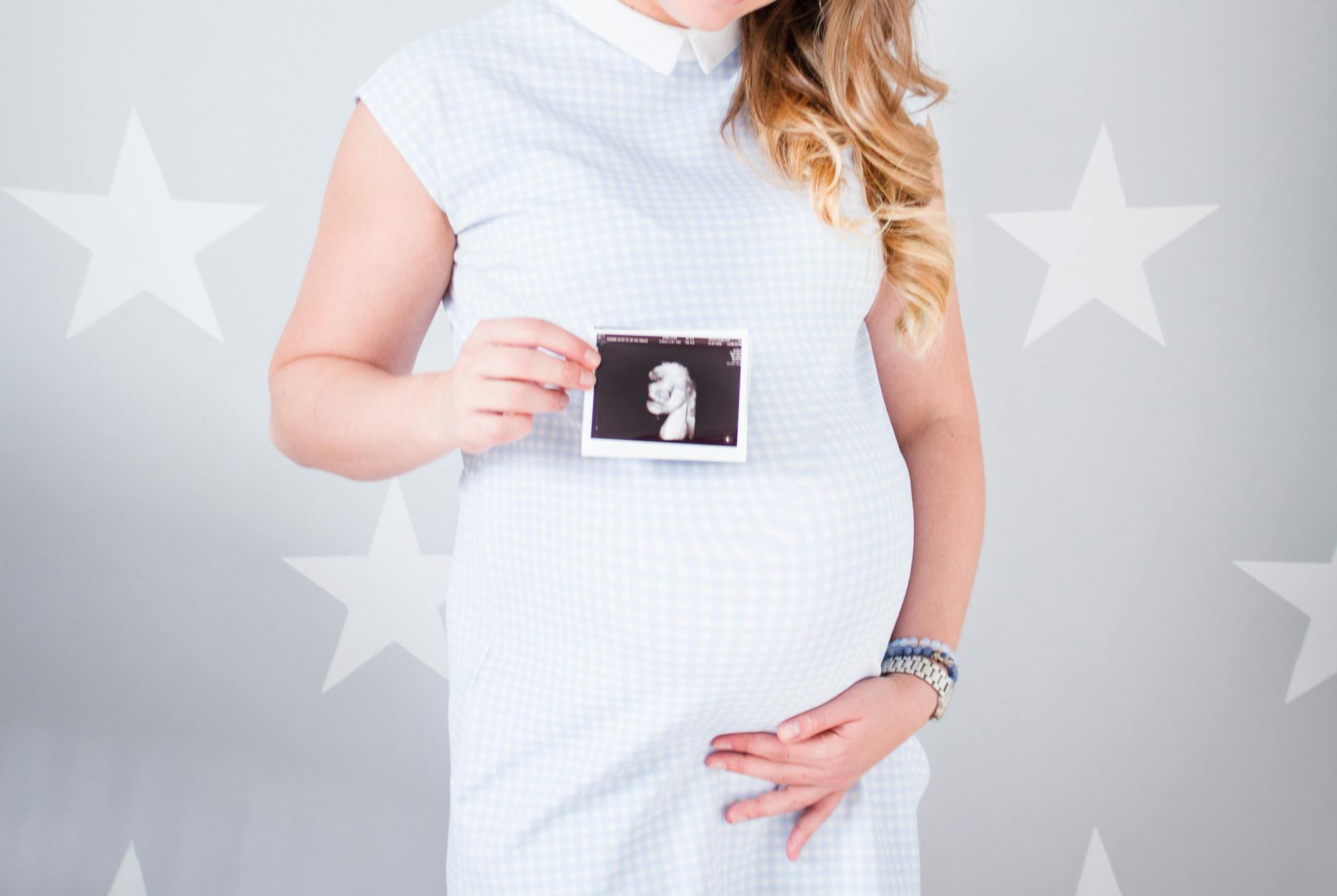 Image Source: Pexels
Isabella Oliver is a London-based brand that is beyond ready to enhance your maternity clothes experience. Whether it's bump-hugging dresses, stretchy leggings, or any other type of item, you know that you can find it without much fuss with a style and design that you'll enjoy. Of course, that's not all this company has going for them.
Once again, we see celebrities like Angelina Jolie giving their stamp of endorsement to Isabella Oliver. While it's no surprise some of their items are a bit pricey, you won't see the same cost that earlier mentioned Séraphine has. This company already has a fourteen-day return window, but you can extend it to twenty-eight days if you contact them by phone or email in the first two weeks.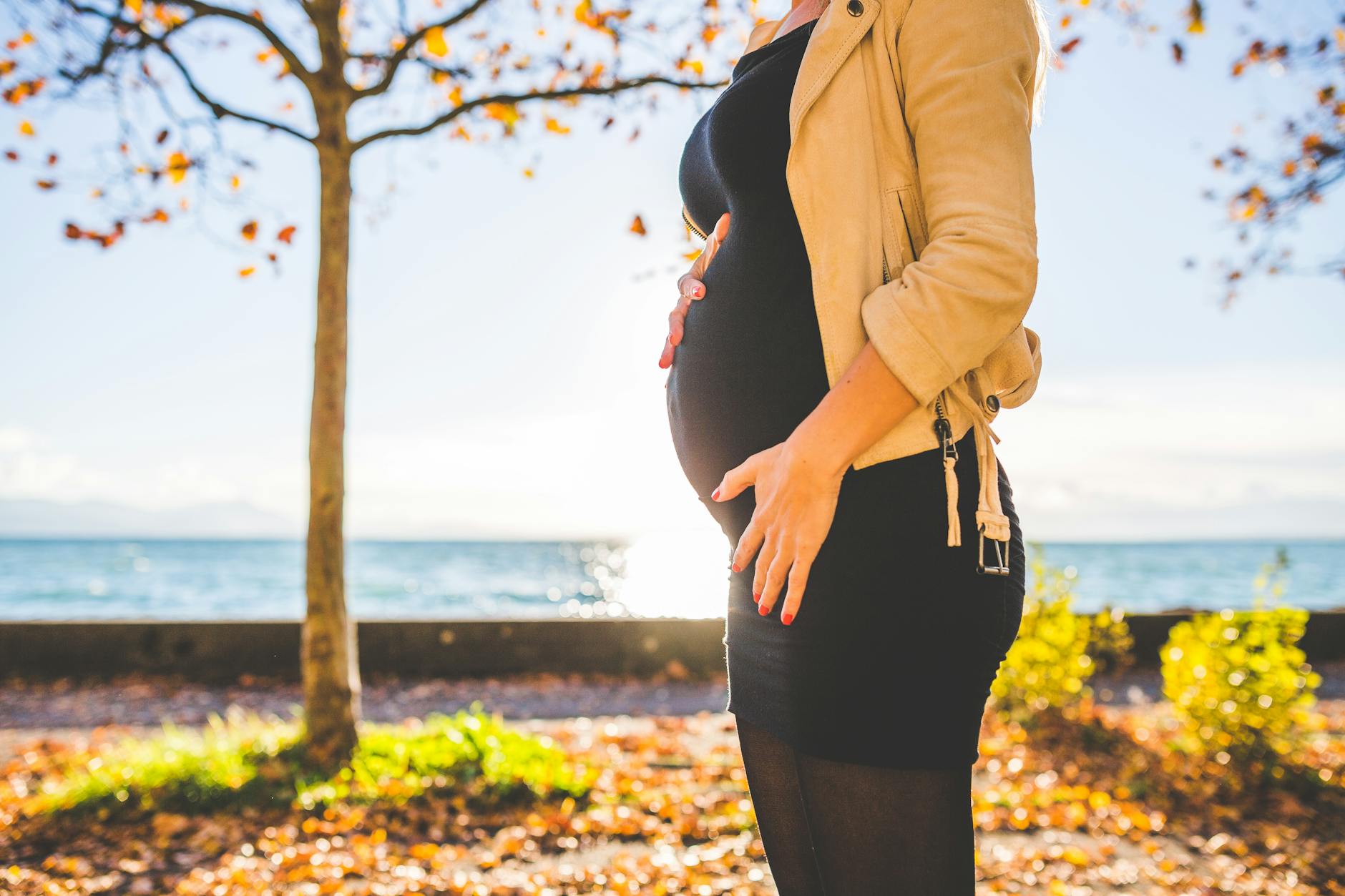 Image Source: Pexels
Every mom has their own set of priorities when it comes to how they spend the time before their childbirth, and all working mothers-to-be deserve to have clothes that comfortably fit them as well. If you need office wear, Loft is your destination to be. All the classic office options are there, between chinos, sweaters, shirtdresses, blouses, and more.
Loft even provides non-traditional options like jumpsuits if you want to make your working wardrobe a bit more stylish. Loft's store is easy to browse online, and regular sales are happening, too, making their already great deals up to forty percent off. If you need to have some work clothes as your body changes, look no further than Loft!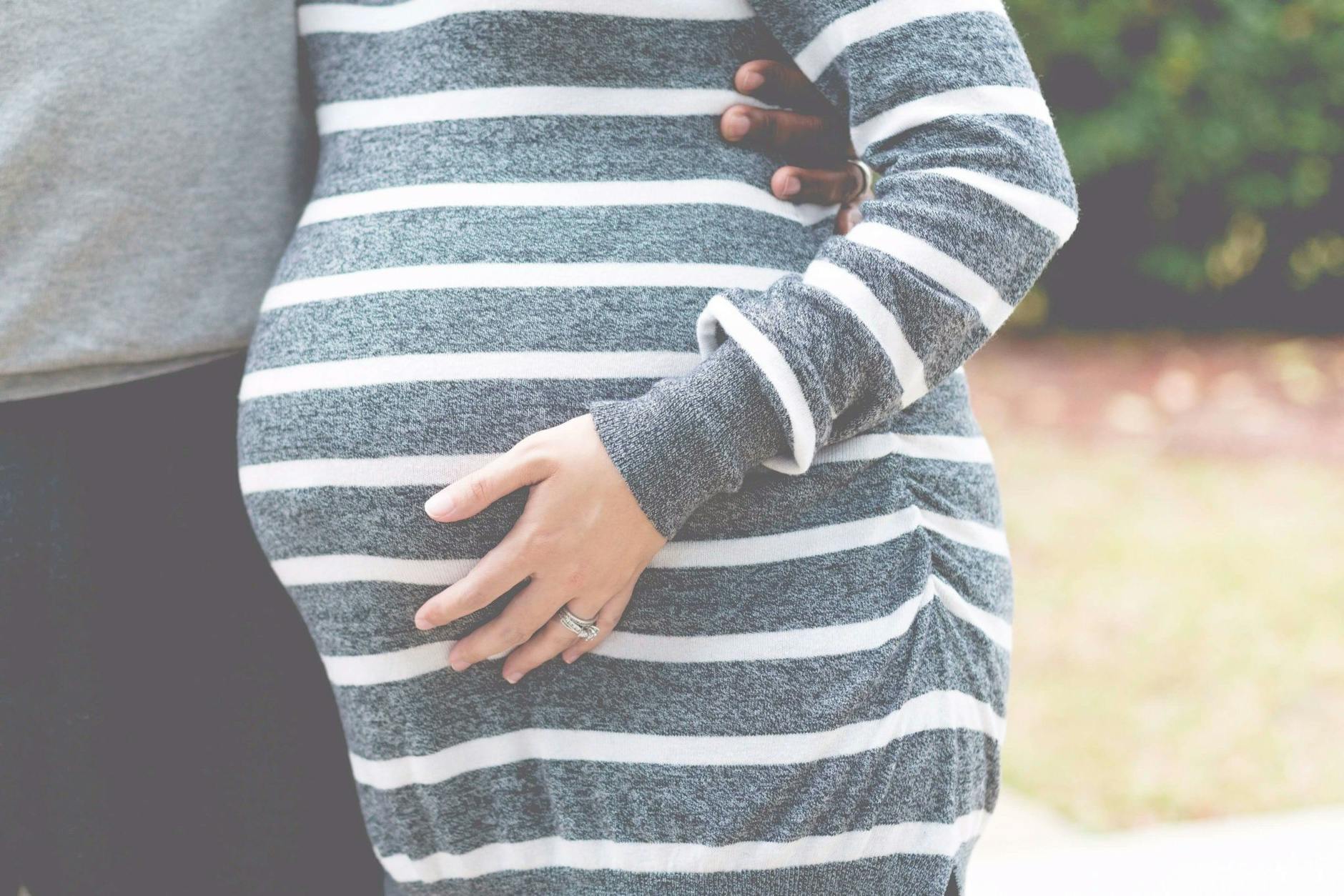 Image Source: Pexels
As a department store, you'd Nordstrom to have a variety of clothing options available, and you'd be right. Multiple well-known maternity brands are all in one place here, which is part of the benefit. After all, instead of searching through numerous shops, hoping for the perfect look, you can find contemporary maternity looks that are sure to have something you like.
A few of the top brands on our list are available at Nordstrom, such as Isabella Oliver and Rosie Pope. You'll find other stellar looks like Urban Ma and Kimi and Kai there, too. The excellent range of styles means that moms of all kinds can find something to satisfy them, as well as know that there will be some options when it comes to prices, too.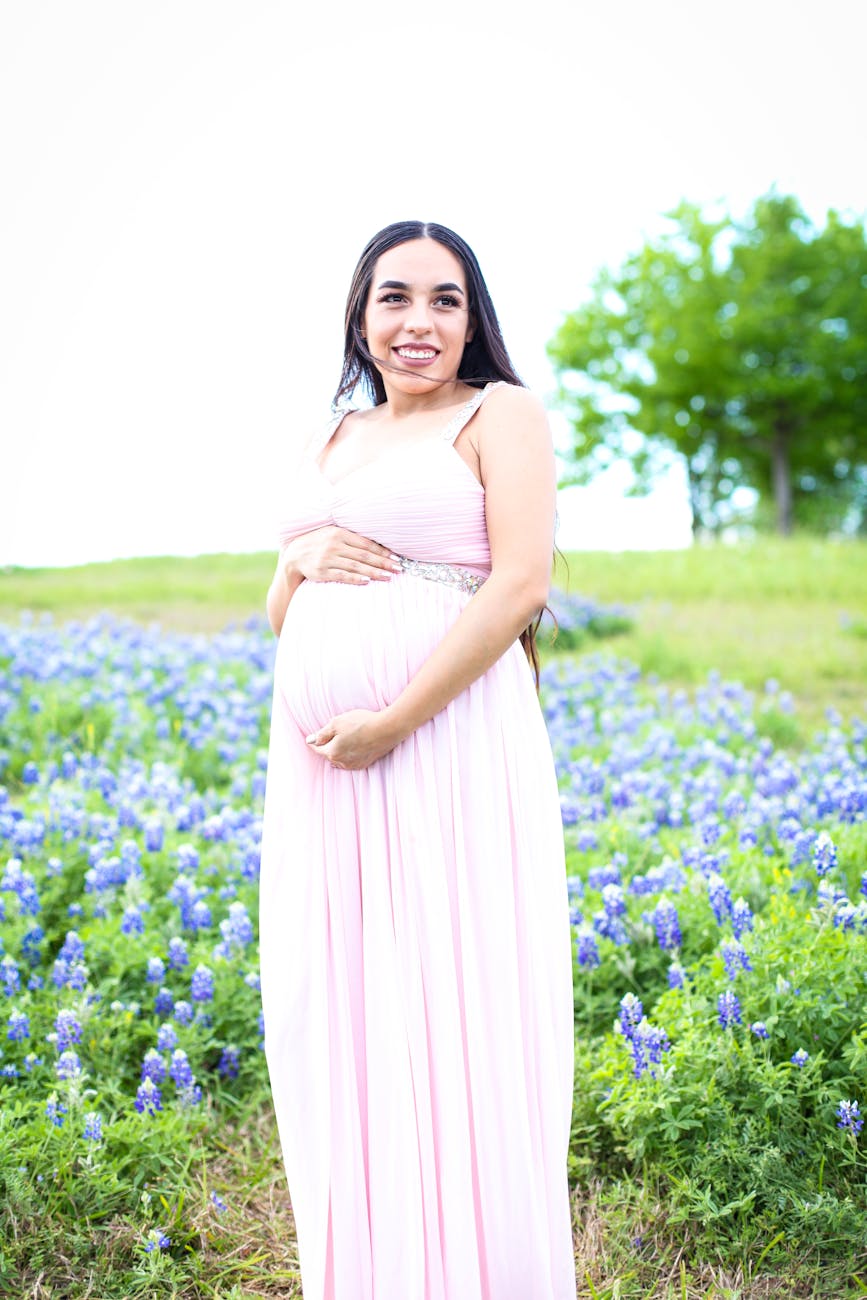 Image Source: Pexels
Another excellent option for shopping for maternity clothes on a budget comes in the form of PinkBlush. This company has all sorts of options available, such as maxi dresses, wrap dresses, and plenty of other adorable options. Plus size moms don't have to pick and choose their clothing options, either, as most of PinkBlush's styles can fit all body types.
PinkBlush's offerings range from easily affordable to somewhat more expensive, but almost everything falls under one-hundred dollars. PinkBlush is also very flexible when it comes to returns, as you have thirty days from the date of confirmed delivery to send it back. Since the return period starts once you receive the item instead of the day of purchase, you have a bit more time on your side.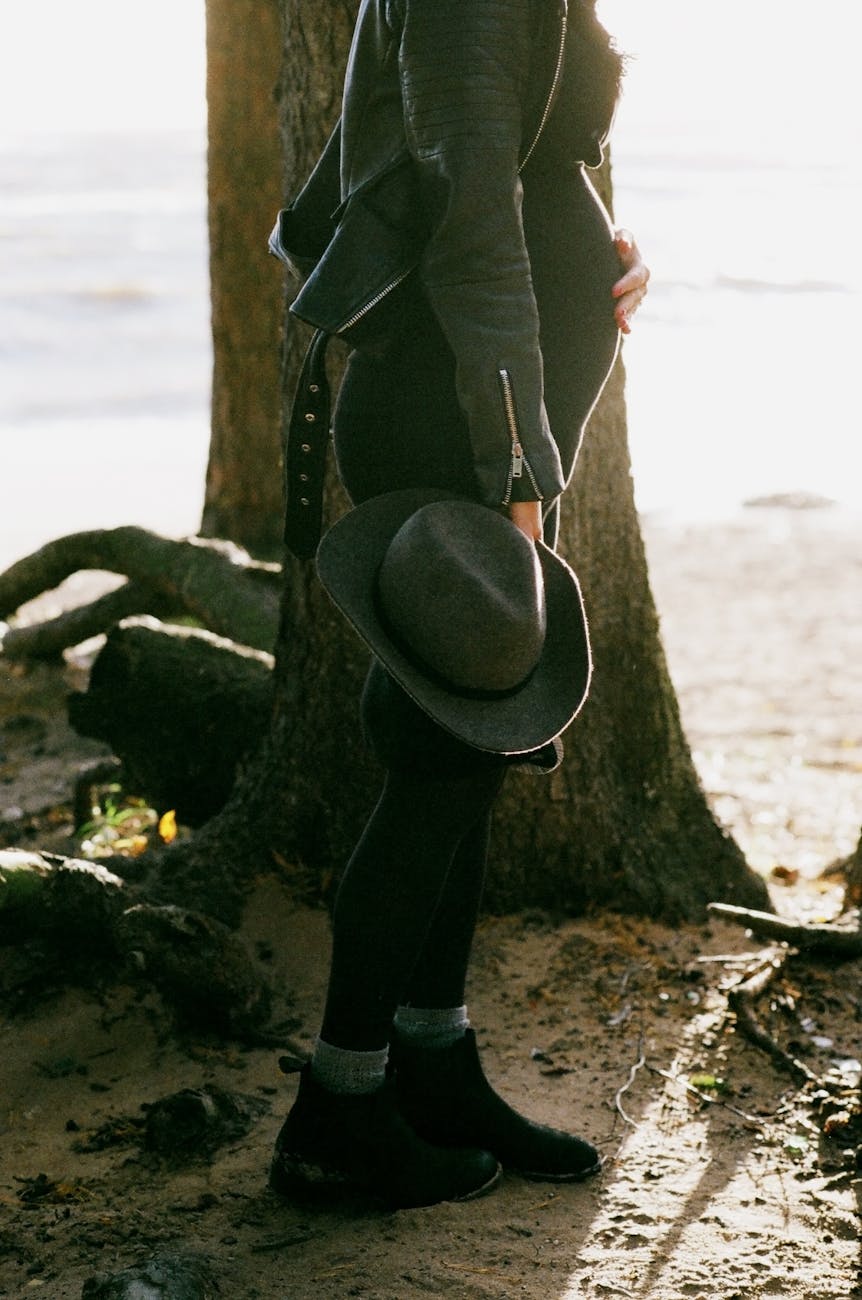 Image Source: Pexels
Plus size mothers to be should give Yours Clothing a shot. The Bump It Up Maternity section of their website has plenty of options that are perfect for women that wear sizes fourteen to thirty. Dresses, tops, jeans, and plenty more are part of Yours Clothing's catalog, and all their looks are stylish.
Since the company has physical stores in the UK and the Middle East, you may not be able to drop in and browse around. However, their online source aims to make your shopping incredibly easy. One of their options is to purchase matching clothing bundles in packs of four for under ninety dollars, saving you the trouble of coordinating outfits later.
Tips for Shopping for Maternity Clothes
We've covered some excellent shops and retailers for the best maternity clothes, but where are some tips and insights to make your experience a lot smoother.
When's the Best Time to Buy Maternity Clothes?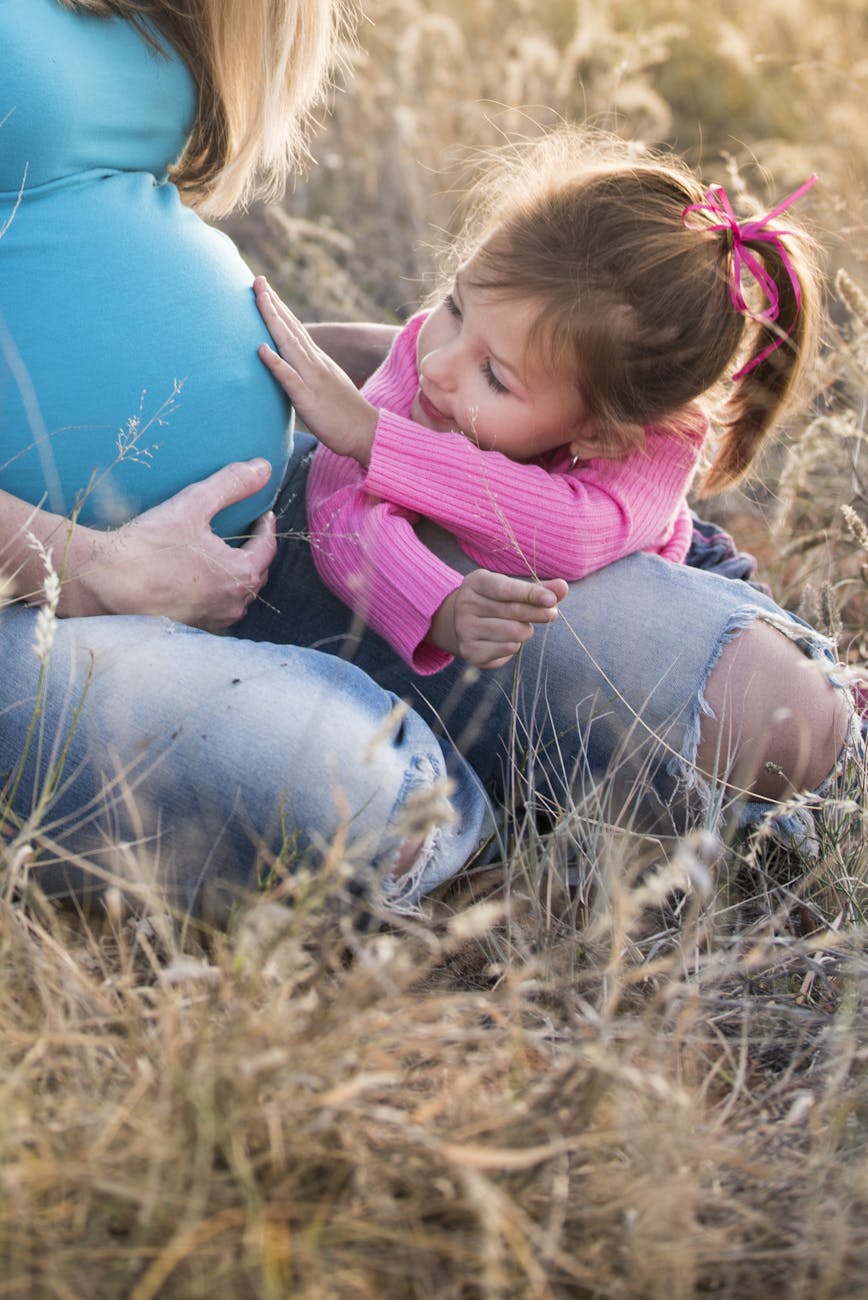 Image Source: Pexels
Because everyone's body and pregnancy are different, there is no set in stone time to go out and start picking up your new additions to your wardrobe. On average, most expectant moms start to show around week twenty, but that's not a concrete number, either. Here are some more definitive sensations that you may start feeling that can indicate that it's time to make the switch:
It's becoming much more comfortable to leave your pants unbuttoned

You regularly feel bloated (or you feel it all the time)

You can't entirely do the buttons on a button-down shirt

Your baby bump makes your shirts ride up to expose your stomach
These things can start having an impact later for others if you're a first-time mom. Regardless, it's usually best to wait to go shopping until after the first trimester has completed. At the beginning of the second trimester, you can take action.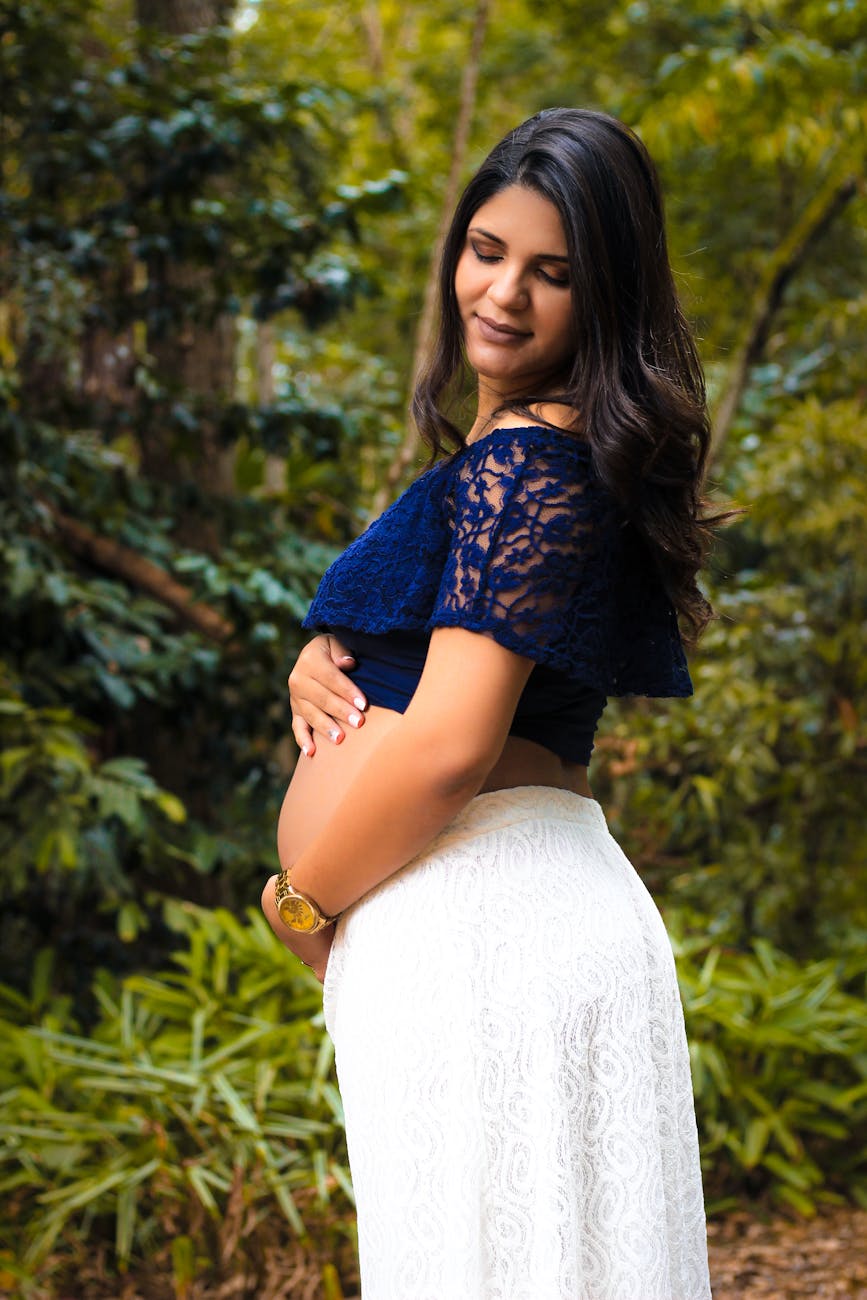 Image Source: Pexels
Just like other clothing items, maternity items come with their sizing system. In a perfect world, your size would correspond to the same maternity size, but it's not always that's simple. Like we've mentioned, everyone goes through pregnancy differently, and there's just a chance your body will change in ways that go outside that system.
What can be potentially stressful for first-time moms is that there's no way to predict the way your body will change. Your biggest priority should always be to keep yourself comfortable, no matter what numbers that involves. Also stay aware that different parts of your body may change at different rates, so be potentially ready to shop for different clothes and undergarments at different times.
What to Look for in Maternity Clothes
Comfort is the biggest priority, but there are some other things you can look for to give yourself the best experience (and prevent having to buy new clothes without getting much use out of other ones):
Stretching fabric. Any piece of maternity clothing that can stretch will make your life easier, especially as your body starts to grow in different ways. Flex, jersey, and stretch fabric are winners that will ensure comfort and flexibility.

Ruching. Ruching is a term used when discussing maternity clothes, and it refers to items that will adjust to your body as your bump grows. This feature will help you get much more mileage out of your purchases.

Sheerness. Stretching fabrics may be the key to comfort with maternity clothes, but that stretch can ultimately pull clothing thin. In turn, that thinness can make materials go sheer and see-through. Make sure whatever you pick won't show off anything you don't want to.

Think ahead. Maternity clothes don't only need to see use during your pregnancy. If you plan on nursing, it can do well to think ahead and invest in clothes that will help you stay comfortable and feel great.
These things can start having an impact later for others if you're a first-time mom. Regardless, it's usually best to wait to go shopping until after the first trimester has completed. At the beginning of the second trimester, you can take action.
Wrapping Up
Pregnancy can have plenty of ups and downs, and some days will seem like challenges are around every corner. Thankfully, shopping for comfortable maternity clothes doesn't have to be one of them. No matter what style you want, we hope our guide to the best maternity clothes has helped you find what you want for the months leading up to your childbirth and beyond.
The post Best Maternity Clothes For New And Expectant Mothers appeared first on BestSeekers.
This content was originally published here.