Artist's Comics Depict What It's Like To Try To Get Pregnant—And Many Can Relate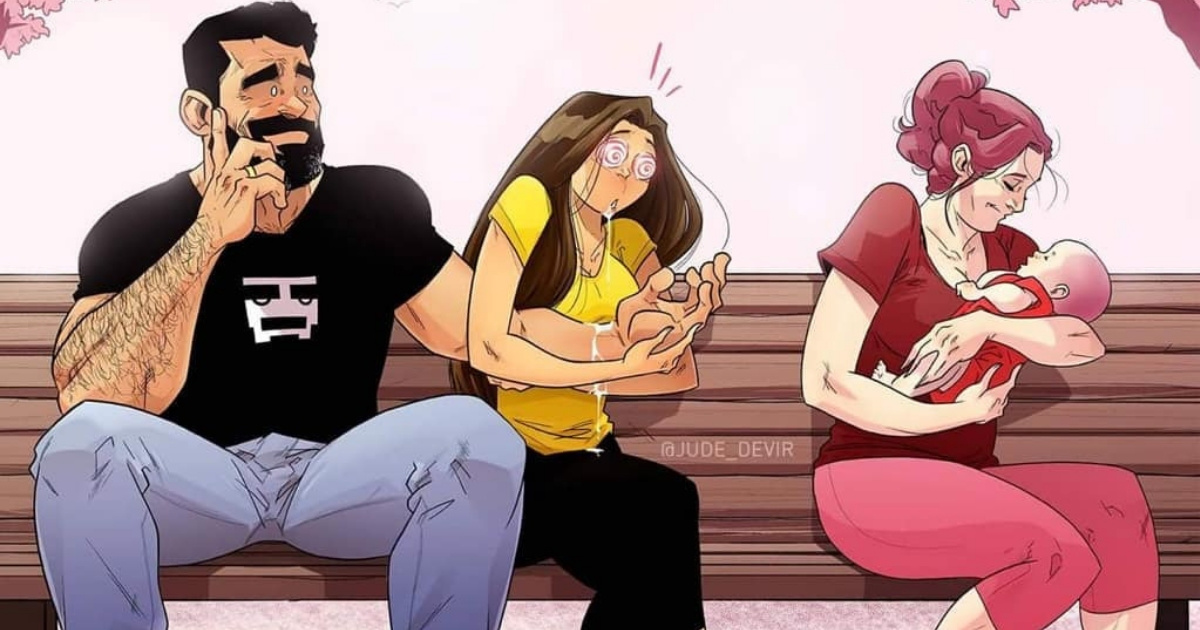 You've likely seen his art shared on social media. Yehuda Devir is a Tel-Aviv artist who illustrates his life with his partner Maya Devir in a comic series called "One of Those Days". The relatable comic series shows the joys and pitfalls of a relationship and how the couple love and appreciate each other.
---
Now they're taking a new step with pregnancy.
The Devirs announced publicly they were trying for a child when earlier this year they posted this comic.
The coupled have been together for nearly a decade. For a few years, the couple have been making the "One of Those Days" comics, showing slices of their life in an exaggerated form.
They continued with updates as they tried and failed for a child.
It's been a difficult journey, but the Devirs have shown their humor throughout. While updates on their attempts have been regular, they haven't overshadowed their other life humor. But it was on the mind of regular readers of their comic.
In an interview with Bored Panda, Yehuda explained,
"We had been trying to conceive for about a year… The hardest parts were at the end of each month when Maya used to have her period. Continuously dealing with lack of success makes you feel as if you aren't in control of your life."
"However, we've been together for such a long time that our friendship and love seem so strong, it feels like we can achieve everything if we work together. Challenges make us stronger."
People chimed in relating or wishing the couple luck in their choice.


Facebook.com


Facebook.com
They recently posted this image, showing their elation at the news of becoming pregnant.
Congratulations were in order!


Instagram: @jude_devir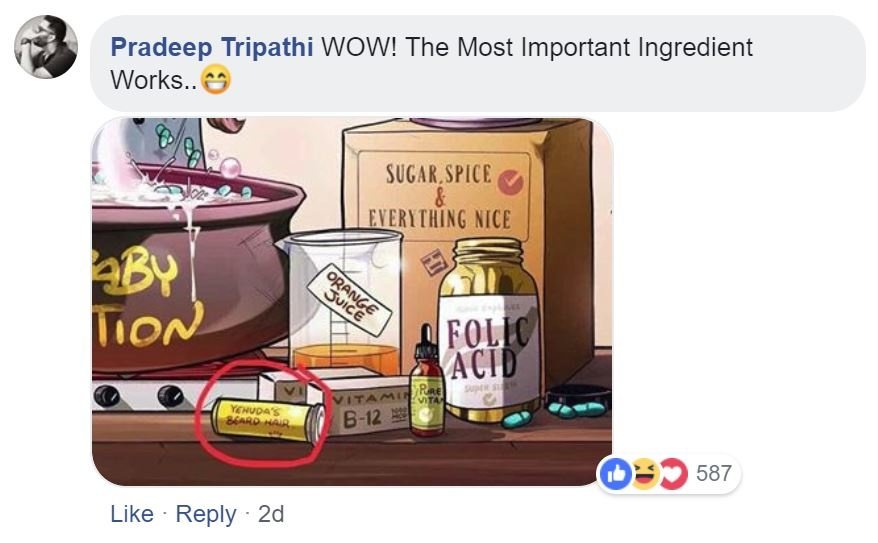 Facebook.com


Instagram: @jude_devir
This relatable comic is about to get a little more relatable to people who're raising children. But that will have to wait. In the mean time, "One of Those Days" is taking a break through the rest of the holidays and will return in January 2019.
This content was originally published here.